I had grand plans for my DC adapter. I was going to make a carving out of wood onto which I would attach metal plates that would connect with the Brick where the batteries should really connect, and then I could simply insert and remove the wooden carving and the metal plates would slip into place.
But that didn't happen.
Instead I ended up going with a refined version of my initial prototype, two paper clips that I soldered into two wires. So that's what I've been doing today. For a bit my desk looked like this: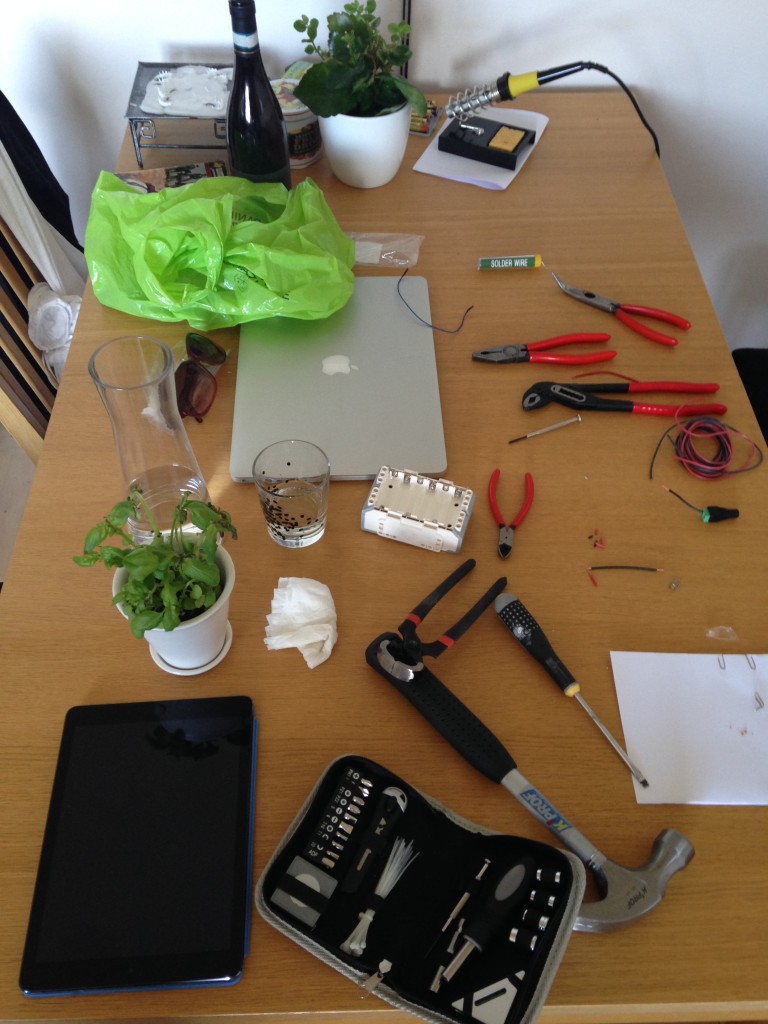 After some rude words and frustration I ended up with a Brick that look like this from the backside!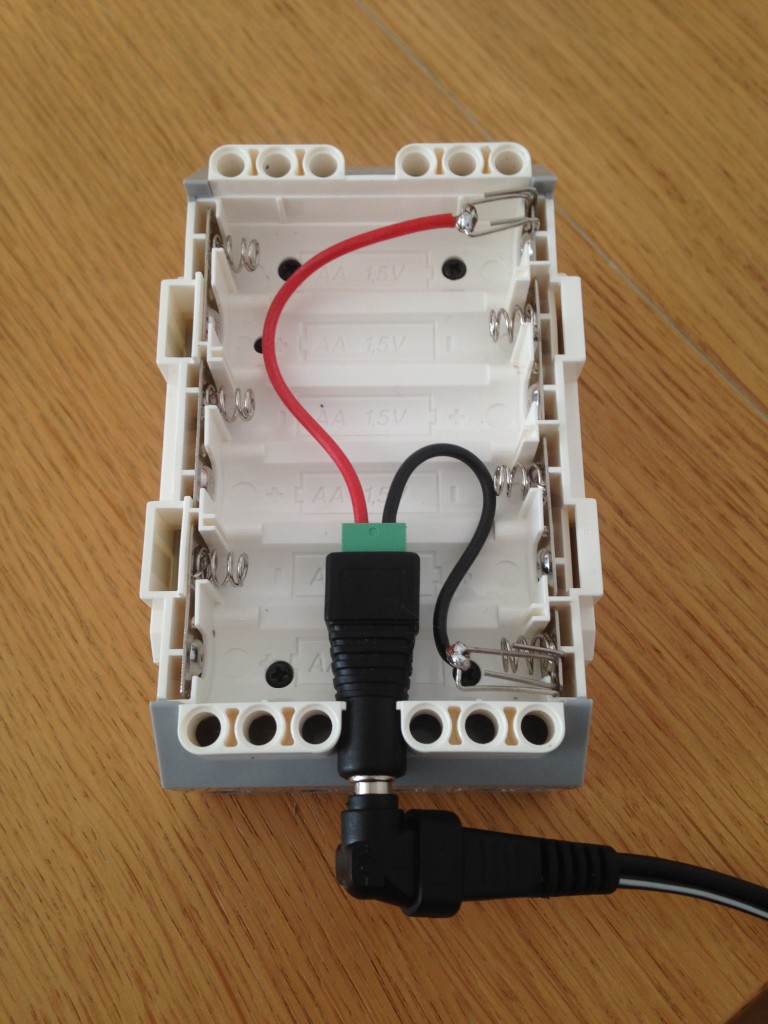 And from the front it looks like this.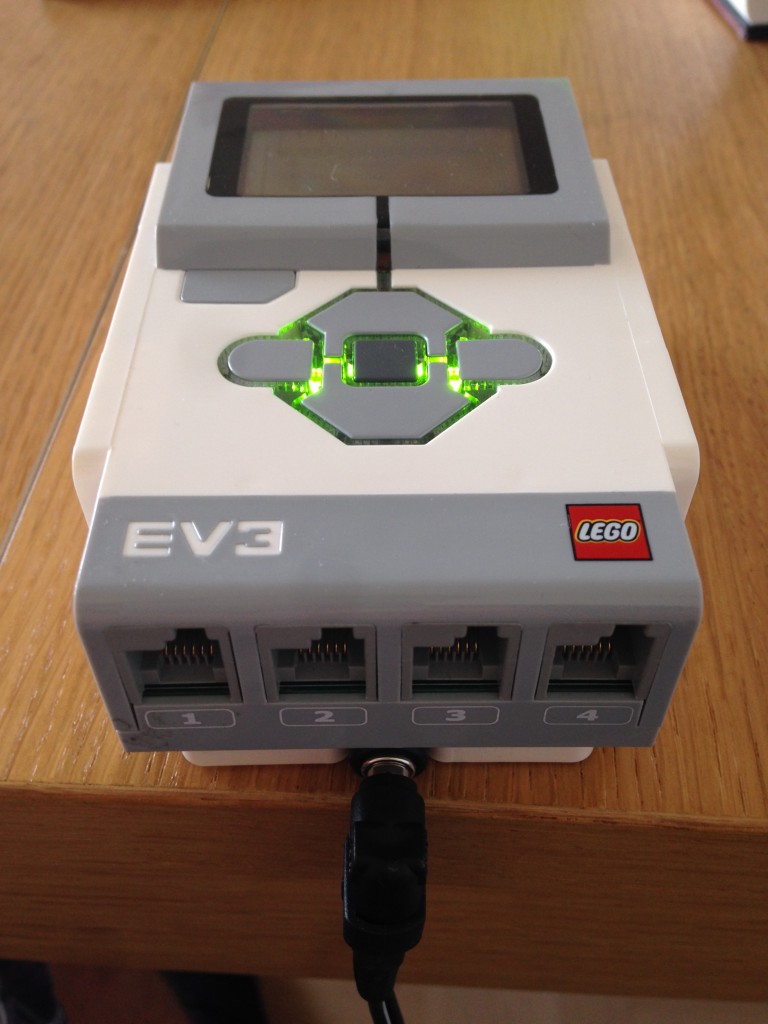 So now I've solved my battery problem for a while and I don't have to worry about having Bluetooth or Wifi drain my batteries. Yay!
I have absolutely no idea if this is good for the Brick in the long run though, but the battery indicator is showing something that looks about right, and it is still running after a few hours, so I'm assuming it is ok.