I've been working a bit on getting LMS syntax highlighting in to Sublime Text 2.
This is what it looks like so far: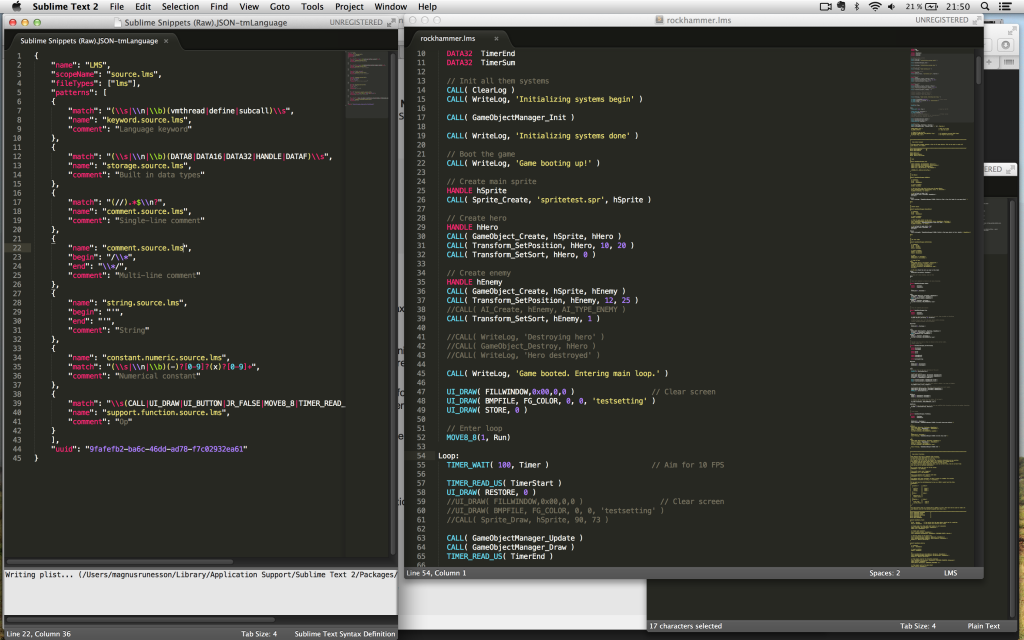 I'm struggling to get labels to highlight properly but I've got a lot of the basics in there. It's easy but boring to add all op codes so I'll add them as I go along. It will be fantastic!